Expat Life for Me? Life Opportunities and Expats' Strategies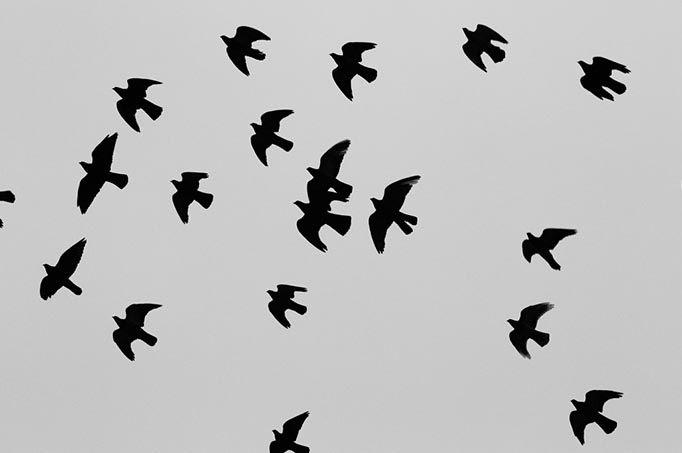 You've just got news that there is an exciting job offer for you or your spouse on the other side of the globe.
Maybe, you have been waiting for this opportunity to arrive for a long time. Or perhaps, you didn't see this coming at all.
---
Either way, these are exciting times. You feel thrilled to be in the position to choose between your current life and a new dream-life somewhere else.
Stories of expats living and loving it abroad populate your imagination.
There's that college friend, who put his career on hold, and followed his wife on a three-year assignment in Asia. He comes home twice a year, talking about all the trips to exotic destinations his family takes frequently, and how much fun he is having learning a new language.
He can already speak some Chinese!
You also have heard about the great benefits provided by companies to employees working abroad. The upward career path a move like this can trigger, promotions and higher compensation aren't unusual.
There's just one problem, you are unsure of how to decide on such a big, life-changing move and have no future regrets.
---
The truth is that some people get excited about change too easily, while others become frozen with even the thought of small changes.
Both extremes aren't going to help you.
By breaking apart what needs to be done, you will be able to tackle this big task with ease.
IT'S SIMPLE AS…
* Knowing your desired outcome.
* Understanding what you are being offered.
* Learning from other expats' experience.
* Networking.
KNOW YOUR IDEAL OUTCOME.
We all have heard how crucial knowing our desired outcome is to lead a happy and fulfilling life.
It has been said that "navigating life without a goal can be compared to racing without a finish line."
Yes, you and your family have to know what you want.This is something very personal, and there isn't anyone else out there able to help you out – ONLY YOU!
After more than 20 years as an expat, moving between 4 continents and having moved recently from Brazil, to Switzerland and then to the United States, all within a 12 months period, I want to share with you that although moving can bring exciting adventures and fun into our lives, it's a massive project. It's filled with emotions and hard work.
So, knowing the reasons WHY you and your family want to embark on this international journey will serve you by turning hard moments into stepping-stones towards your goal.
If this journey will be taken alone, write down what you want to accomplish by leaving your home country.

If you are going with your significant other, communicate with them your goals, and find out what they have as personal objectives.

Young kids coming along? In a language that can be understood by them, explain the upcoming events and the reasons why you are moving.

Older kids? Whenever possible include them in the decision process and in the goals set by the family. Encourage your whole clan to set personal exciting goals for this new stage in your lives.

Help all family members create goals for themselves. It can be as simple as a plan to visit a famous city in the new country, learn a new language, or make a pre determined number of new friends.
This will unite you and bring more direction to all involved.
UNDERSTAND YOUR OFFER.
A few questions your want answered during  your information gathering phase.
. Position: Understand exactly the role that the employed member of the family is being assigned to, including expectations and responsibilities.
 . How long: How long are you and your family willing to be abroad? What are your company's expectations?
. Salary: Knowing your gross annual salary, and possible bonuses, is a good start. As an expatriate, it's also important to know if your salary will be paid in the local currency or not. Some employees can also choose to be paid partially in their home country, depending on personal needs and company policy. Varying by location, companies may offer hardship allowances and cost of living adjustments, which will be added to your salary.
. Tax liability: This is a very important point to any taxpayer and sometimes even more complex for those living abroad. Please check with your accountant and become an expert on your taxes as much as possible.  A few important questions: Will you be tax equalized? Will you become a fiscal resident of the new country? Are you responsible for taxes at your home country? Since, I am not a CPA, I encourage you to talk to a qualified professional.
. Social Security, Retirement Accounts and Pensions: How will your company handle these items? Is there insurance or other form of protection in case of you being letting go while on an international assignment? Can you still contribute toward your retirement accounts? If the answer is no, are there substitution plans in place?
. Moving costs: Negotiate moving costs and make sure you have all details included in your contract.
. Housing and interim living allowance: Will temporary housing be available and what type? How long can employee and family use this benefit? Are relocations services included? How many hours of relocation services are included in the package? Is there a per diem allowance provided for the transition period? If so, how long will it be in place and what is the value? Are cars or transportation costs covered during the transition period?
. Transport: Are cars provided for as part of your relocation package? If so, are fuel and maintenance plans available? Will a driver help the executive and family? Some locations require unusual items, such as armored cars and bodyguards. If these apply to your new location, check with your company. Research what are the transport benefits received by other expatriates in the same location.
. School Tuition Fees: If you are relocating with your family and have kids or plan to have kids abroad, negotiate terms for school tuition. International schools tend to be expensive. Also, in order to get admission to some of these schools, extra fees may apply. Your negotiation should include understanding who will be responsible for the cost of transportation, school trips, meals, necessary extra curriculum classes, and other services that may be usually part of a regular school back home.
. Annual Leave and Home Leave: Some countries offer a longer period of vacation than others. Holidays differ from country to country. Check the required working days and negotiate holidays that are important to you and your family. Are your home-leave expenses covered? How frequently? If so, what type of flights, accommodation and cars are included in your benefit package? How frequently can you get these benefits?  Having all these details negotiated in the beginning and the details in your contract will simplify your future relationship with your company's human resources department.
. Accompanying family members' allowances and services provided: Some companies offer services to facilitate the integration of your family. Find out if your company offer services such as language instruction, cultural classes, assistance with moving related needs, assistance with issuing drivers licenses, accompanying doctor visits, registrations, and other necessary services.
. Healthcare: understand the benefits offered and match them to your personal needs. Some companies can be flexible when sending an employee abroad. If you or your family member becomes ill, do you have the option of being treated in your home country? Also, it is a good idea to check if your new country requires special vaccines. Some vaccines require being taken months in advance in order to be effective.
. Exiting Package: When your assignment is over and its time to come home, what are the services you can expect? Are your relocation costs covered in case of your termination?   Are repatriation services covered? Health insurance? Will you have accounting services provided for the transition period? Usually, you will need these services, for, at least, the following tax return season after your repatriation.
I know this is a long list and your may still have many more questions. Bare in mind that all this work will pay off by facilitating your decision.
EXTRA STEP ACTIONS
LEARN FROM OTHER EXPATRIATES.
Expats are their best source information when it comes to learning about international living. Tap into this knowledge whenever possible.
In many cultures those with experience are regarded as wise.
Reach out to the expat community to partake into their wisdom and find out the good and the bad of global living.
Here are some interesting places to start your search.
newcomersclub.com : worldwide directory to help you locate a club close to your interested destination. I have benefited from this directory a few times myself, and believe it can help. After locating a club, reach out and ask questions about life at that country. You will be surprised how open people can be.
blogs.wsj.com/expat/ : excellent blog run by the Wall Street Journal.
Your embassy or consulate – these diplomatic organizations have as a mission to represent, protect and serve theirs countries and citizens abroad. They also diffuse information that serve their community and may be able to answer some of your questions.
internations.com : international social network site. You can get lots of information even of if you don't join the paid membership.
Religious, sports, citizens and school associations – theses types of associations can be resourceful and with members ready to share their experience and a helping hand. You don't need to wait until your move to contact them. Write them an email or give them a call.
FINALLY,  USE THE POWER OF NETWORKING.
Contact your current community members, friends, relatives, co-workers and even acquaintances.
Most people are more than willing to help.
This is one of my personal mottos: You don't know until you ask.
A friend of a friend of a friend might be just the right person to help you decide if leaving your home country is the right move for your and your family.
You will only get this information if you ask first.
Knowledge is empowering. I'm very excited that you read this whole post and hope that the information in it adds to your research and facilitates your decision.
This post describes some of the actions I have taken in the past and will take again when time comes for nest  next move. It's introspective to my own experience and reflects some of my fellow expat friends' experience as well.
Use the parts that serve you and discard the ones that are unimportant or don't apply to your situation.
Make it one of your goals to be happy and confident with whichever decision you take and thank you for reading.
I look forward your comments. What ideas from this post will you use? What other actions can potential expats take when faced with the decision of moving abroad?
Please share your comments below.