The Act of Thanksgiving is an Art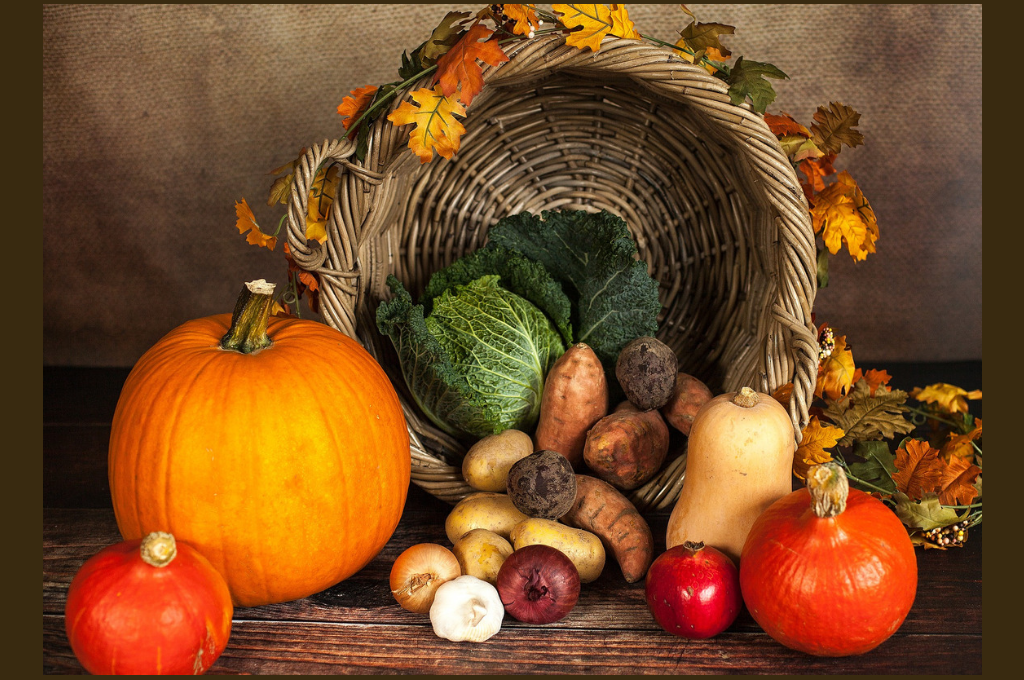 Today, it's Thanksgiving here in the United States.
It's my favorite American holiday; a whole day dedicated to giving thanks.
History tells us that this celebration began when colonists and Native Americans shared an autumn harvest back in the 1600s.
Many cultures throughout times shared similar traditions commemorating the bounty of the fall harvest.
With gratitude, we acknowledge what is going well in our lives.
As a result, gratitude improves our relationships, our self-esteem, and even our physical and psychological health.
Gratitude can lift your spirit.  Want to try?
Here are four ways to incorporate giving thanks into your life:
Keep a gratitude journal. You can use a notebook, your phone notes or even one of the many apps available. The benefits come from doing it consistently rather than the format you choose. I write at least three things I'm grateful for and three things I'm excited about in my journal every morning. It takes me just a few minutes, and it's a great way to start my day.
Don't count sheep, count things you are grateful for. A.J. Jacobs, the author of the book Thanks a Thousand – a Gratitude Journal, says "to go to sleep, instead of counting sheep, count things you are grateful for." He suggests that we use some structure to our blessing counting by using the letters of the alphabet. I tried this method to go to sleep and haven't gotten the letter Z yet.
Give thanks for small things. Look for aspects of your life that are going well throughout the day, and give thanks to each of them as they occur. When you encounter no traffic on your way to work, take note of it and give thanks. When you find a parking spot right where wanted, again give thanks.
Give thanks mentally to strangers. When I lived in Japan in my early twenties, I didn't have many friends or family members around. So to activate the power of gratitude I started to give thanks, quietly, to strangers at train stations. I gave thanks for a variety of reasons, including kind gestures, smiles, curious looks or simply for these people being there. It was a fun exercise that allowed me to be open to the culture and feel close to people.
The act of thanksgiving is an art. It's an expression of our inner world. So, if you want to increase giving thanks, and reap the benefits of doing so, be intencional.
Happy Thanksgiving to those celebrating and THANK YOU for reading!
Live with Joy,
Sandra Bissell