I have some exciting news!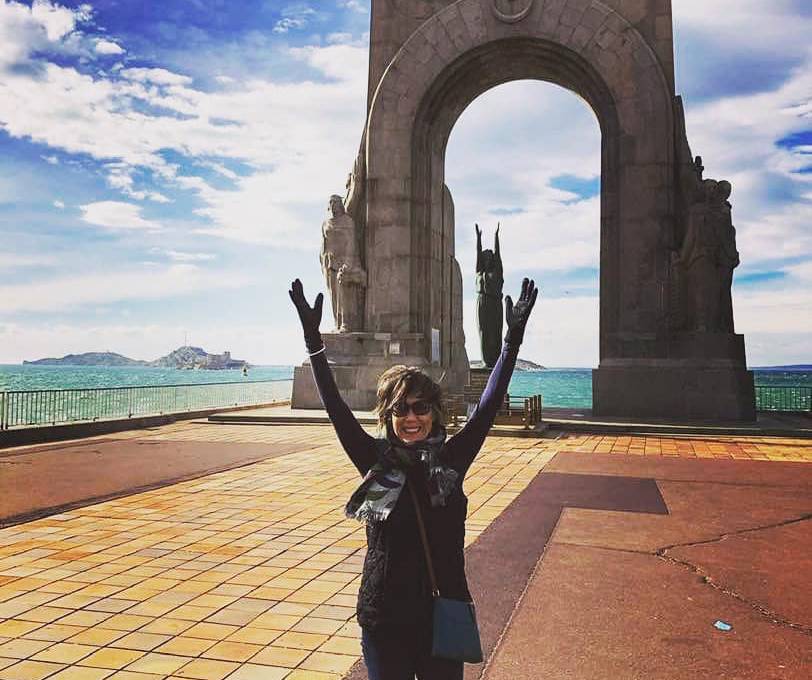 Have you heard? I'm moving to France!
I haven't been sharing this news with too many people because for a while I didn't know what was going to happen to my life.  Perhaps you can relate to my story.
For the past year, as you may know, I've been preparing to move from the United States back to Switzerland, where my family and I lived for a year in 2014.
One of the reasons I was really excited about moving back to the Zurich area was that I already knew my way around and literally could hit the ground running upon arriving there.
Life had other plans, and my husband and I, this time, sans kids, will be moving to the city of Marseille, in the south of France.
Yep, life is full of surprises, and it's up to us to find our way around new situations. So, here I'm taking my online coaching business to another country while learning how to navigate a new city and learn French. Fortunately, I've spent many years supporting women & families doing the very same thing while in transition and know a thing or two about moving abroad.
Indeed, I'm excited about this move and have a renewed sense of passion and purpose with what I'm doing, mainly because I will get to use my knowledge and tools helping my husband and myself during yet another international transition.
I'm also happy to announce that unlike what I did when my family relocated from Brazil to Switzerland, and I closed my company, a real estate and relocation business for expats called Areka, this time my virtual coaching business goes with me!
In fact, I've already begun doing it as I traveled for the last nine months through nine different countries and have developed some great new tools for those global souls out there.  Watch for an email with some complimentary resources and a special offer for an ELI – an attitude assessment, which I've combined with a cultural tool that will be coming your way soon.
I would love to stay in touch with occasional blogs and emails, presenting special topics on Facebook live and sharing valuable resources.  My hopes are you will continue to join me on this journey.  If you wish to receive news from me from time to time, please sign up by visiting my blog and downloading my gift to you – a FREE Life Assessment. You'll have the option of staying in touch too!  Download FREE Life Assessment HERE!
Let me wrap up this short blog post by asking you a very important question:  How may I continue to add value to you as a global citizen, living between cultures and desiring to live a passionate global life?  Your needs are important to me.  Please respond back on the comments below or by emailing me at sandra@expatjoy.com.
Let me know how I may be of support in your journey.
Finally, do you believe that it's more fun to create a passionate life in a community? If you answered YES to this question, join me at Expatjoy FB Support Group.  Join HERE!
Here's to the adventure of living between cultures with joy,
Sandra