Stop Procrastination by Creating Momentum & Joy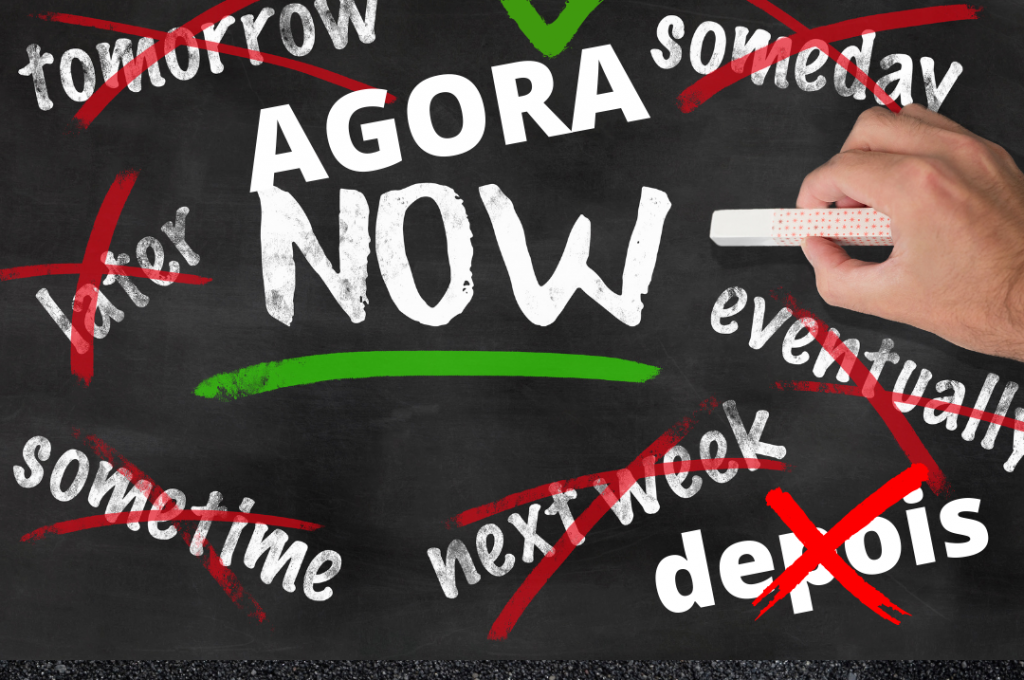 What was there you meant to do today, the 2nd Monday of the year, but somehow you ended up avoiding doing it?
Perhaps, it was one of your big projects; for instance, you wanted to enroll in that online class you've been thinking about. Or something simple, such as cleaning out your purse.
Without going into the reasons, you didn't do what you had decided to do and feel bad about it.
I'd like to share a tip that may help you stop avoiding doing what you set out to do.
Start small and create momentum.
Rather than looking at your to-do list for the biggest item, and feeling overwhelmed by it, ask yourself what the one thing in your list you can do right now. You want to do it right now.
For instance, this morning, I meant to tidy up the house so the cleaning company could do their job more efficiently in the afternoon. Rationally, I knew it was necessary, but I didn't feel like doing it.
So, instead of avoiding it or fighting with my feelings, I found something else in today's list that I wanted to do and did those tasks first.
That way, I put myself in the motion of accomplishing something, rather than feeling paralyzed by what I didn't want to do.
By doing something I wanted to do, I put myself in the right mindset to tidy up my house without resistance and feeling good about myself. Simple right?
Yet, many times in my life, I'd put my head down and just do whatever needed to be done.
Over time, I learned that there are better ways to tackle my to-do list with more pleasure and joy.
Xo, Sandra