How to Thrive Abroad as a Non-English Speaking Expat – Interview with Sandra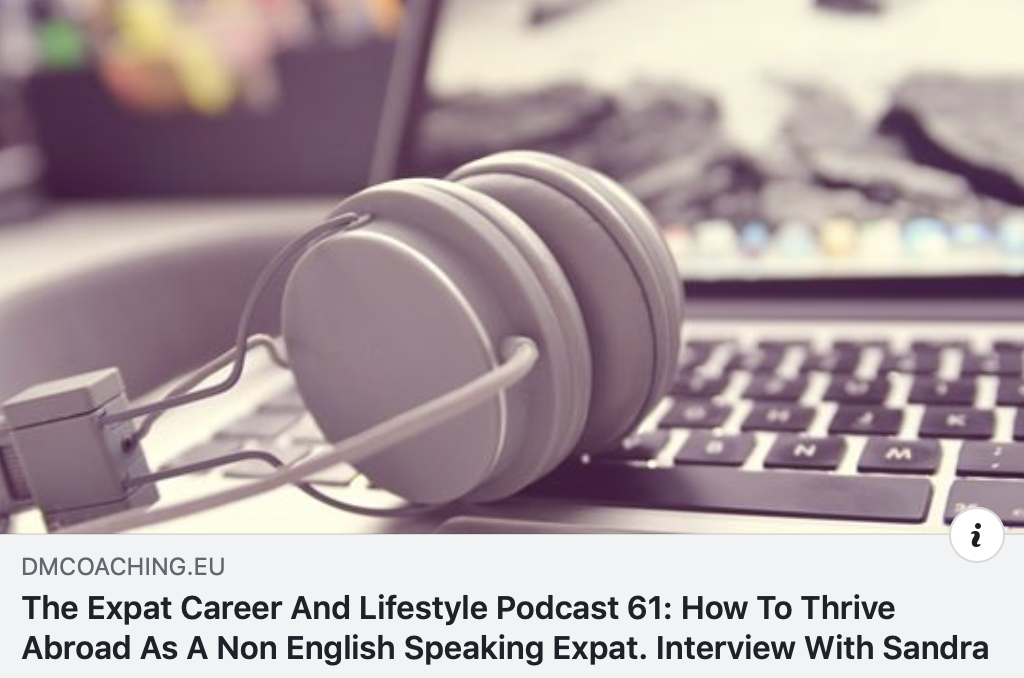 The Expat Career And Lifestyle Podcast 61: How To Thrive Abroad As A Non English Speaking Expat. Interview With ME! – Do you feel ashamed of your accent?
Are you a non-native English or other Foreign language speaker?
I have been interviewed by Dominika Miernik, for the new Expat Career & Lifestyle podcast episode.
Check it out here! 
It's for you if…
You are living between cultures and speak English as a foreign language.
You communicate in another non-native language because of living outside of your home country.
You respond yes to at least one of the questions below.
• Do you feel self-aware and choose to not speak because of you lack of language skills?
• Do you feel ashamed of your accent?
• Does this shame result in lack of confidence and/or lack of embracing opportunities in your life?
Have you tried to create courage to finally speak up, be yourself, with mistakes and all, and in the last moment gave up because you felt inadequate, fearful or thought that you had to improve, just a little more, before speaking in a foreign language and being yourself, anywhere?
You are not alone!
As a non-native-English speaking expat, I've been there too. I tell a little bit about my story during this interview. Enjoy and let me know if you have questions, suggestions, or insights. As always, thank you!
Dominika Miernik thanks so much for the opportunity of taking about the non-native foreign language speaking expatriates.